Intercom broken or need an upgrade old intercom system but can't find an affordable solution?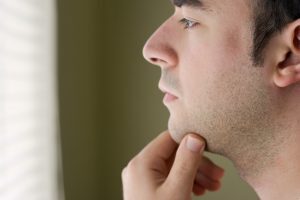 The number one enquiry we receive is in relation to existing intercom systems that have failed and parts are no longer available or not affordable or need to  upgrade old intercom system, .  These systems often use their own cabling system and this may consist of multi-core cable including coaxial cable for video.
If you would like help choosing an intercom system click here
Most modern systems use cat5/6 data cable and integrate the intercom system into the data network.  Setup is usually through a web interface and these systems may also integrate into an IP PBX (VoIP telephone system) or allow external access through the internet.  Running new cable in an existing home or business can be expensive or result in unsightly conduit or cuts in concrete or brickwork.
So how can we easily replace the old system with a new IP network intercom system without having to install new cable?
The solution is to make use of the existing cables and add media conversion technology to allow transmission of IP data and power.
Upgrade old Intercom System
There are several ways to go about this and much will depend on the type of cable, distance of the cable run, available space to add additional equipment (weather proof enclosure behind a gate intercom for example), and available budget.
An example of the concept can be found in power line adapters that enable existing power circuits to carry data between rooms.  There are some restrictions with these in that the power points in each room must be on the same circuit and some times the other equipment on these circuits can be electrically noisy impacting on the data transmission.  You may have heard this noise on an AM radio when the refrigerator or air conditioner compressors switch on or off or the washing machine changed cycle.
Media conversion devices are freely available and versions include 2 wire, 4 wire, and coaxial cable systems.  They provide flexibility and are robust but also tend to be outside most budgets.
The preferred solution is to replace the existing intercom with a system designed to use 2 wires for IP data transmission including the transmission of video.  These systems have a central controller that distributes power to the intercom panels and provides an ethernet port for connection into the data network and on to the internet.  These systems cost slightly more than a standard IP system but are very cost effective in comparison with sourcing spares for the old system, replacing existing cabling, or including third party media converters.
In Summary:  You have options to upgrade your old system that do not include digging up the driveway and running conduit up the walls.  You can repair and upgrade all at once with a cost effective solution that utilises your old cable.
If you would like to discuss your options please contact us.  We consider ourselves to be technical knowledge experts rather than sales professionals and are always available to assist you with your system.  Our support continues long after the sale has concluded and we believe this makes us very different from other suppliers.