VIP Vision Access Control
Comprehensive access control.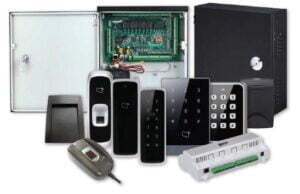 VIP Vision Access Control systems integrates door control, user management, real-time video and time attendance. The all-in-one system is customised to meet the needs of any managed buildings.
This system can also integrate additional IP cameras, all monitored and operated remotely via the SmartPSS program.
 VIP Vision Access Control Solutions Guide (PDF)
Click on product image to see product detail and pricing